Mr McCracken is the perfect event venue located in Essendon Fields. We have a dedicated professional team that will make organising your next function a breeze, and the event one to remember.
We can organise Christmas parties, birthday events, corporate launches, corporate events, parties or just a casual business function.
If you are looking to hold a meeting or function near Tullamarine Airport, our venue is ideally placed. Mr McCracken is conveniently located below Hyatt Place - Hyatt Hotel, Essendon Fields and adjacent to The Australian Event Centre.
Our immaculate event space in Essendon Fields is perfectly located just 10km from Melbourne Airport, Tullamarine and 10km from Melbourne CBD. Our unique function spaces can cater for various sized events and we can work with you to design a bespoke menu to suit your requirements.
Our function spaces allow for outdoor breakout areas to enjoy all that is on offer at Essendon Airport and Essendon DFO.
Are you looking for a unique, stylish, modern space to host an upcoming event? Look no further than Mr McCracken. Our restaurant, outside space and bar are all available for private parties. We have an experienced team of event planners who work to make your special day or evening perfect. From crafting a menu just for you to inventing a new cocktail, our chefs and mixologists want to make your function unforgettable. Mr McCracken offers complete hosting packages to ensure your event goes without a hitch.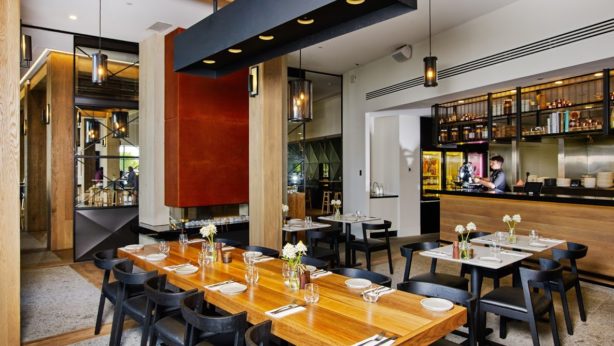 MAIN RESTAURANT
Our capacious restaurant space is sleek, modern and downright foxy in its design. Whether you are looking to accommodate a smaller group booking or after an exclusive event the dining space can accommodate 50 - 75 guests seated.
BAR LOUNGE
Let Mr McCracken inject a breath of fresh air into your next cocktail event. This space is designed for medium-sized cocktail occasions incorporating the high bars and lounge area. Suitable for groups of 40 people, this is the perfect space to provide your function with the complete McCracken experience.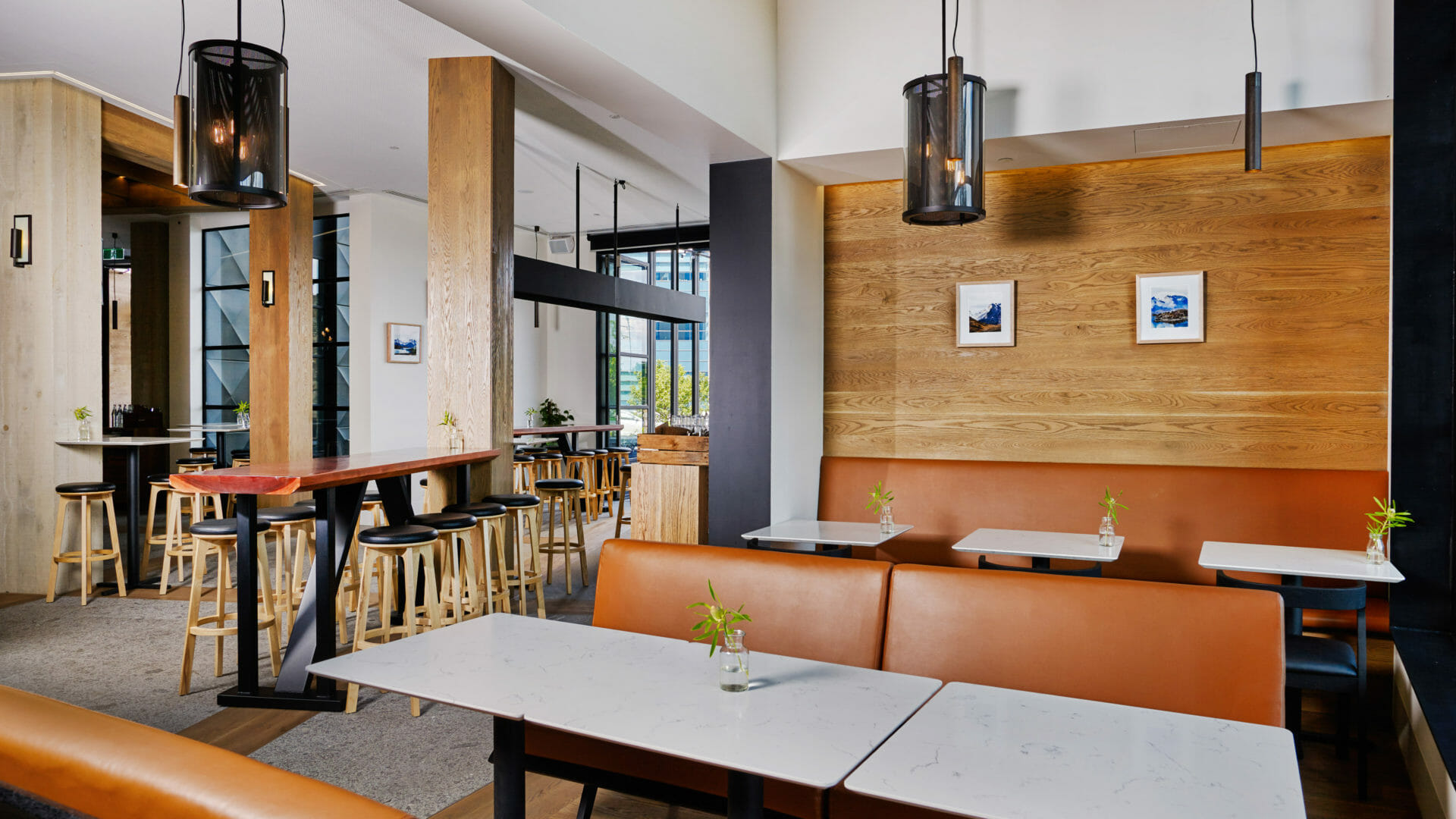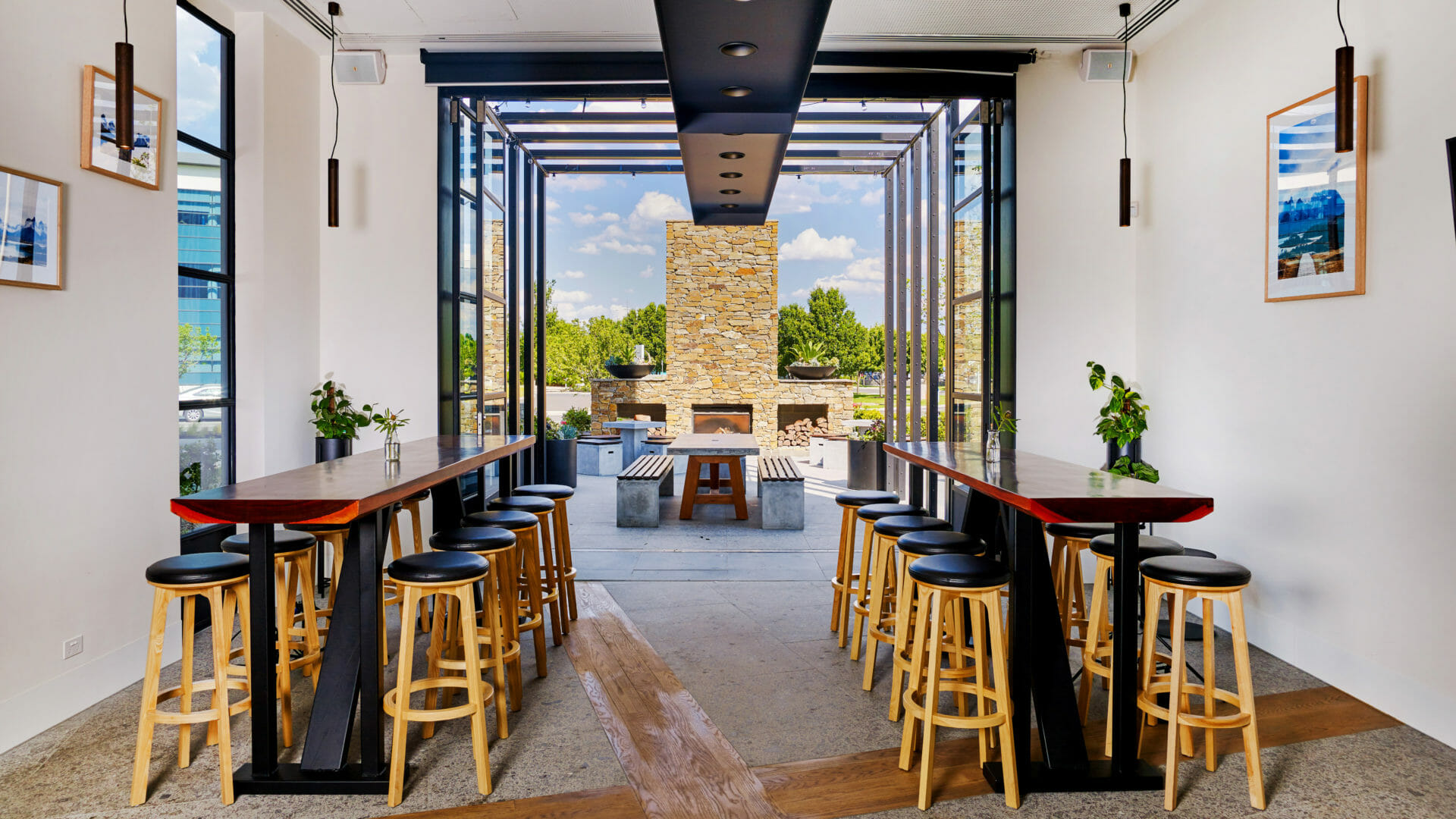 MAIN BAR
Are you looking for a beautiful, modern and classy space to drink with your friends? The bar at Mr McCracken is a perfect solution. Our talented tenders can whip up any cocktail, recommend a wide range of local and international wine and are proud to be pulling pints of locally brewed craft beers. Whatever vibe you're looking to create for your upcoming drinks functions, we can provide the perfect backdrop. The bar exclusively can accommodate up to 96 guests cocktail style.
ENQUIRE
Organise a memorable celebration your guests will reminisce over for years to come and enquire into our availability by contacting us today.
If you have any questions related to the features of our spaces and their maximum capacity, you'll find these answers on our FAQ page.